System functions
Functions that will make your work easier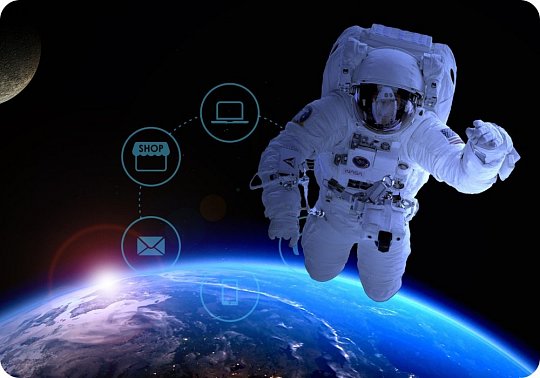 Omnichannel
A sales strategy, which works on the basis of interconnection of all sales channels. Its goal is to streamline sale processes and interactions with the customer. Take a look at the benefits of omnichannel:
Increased customer loyalty

Identification of customers on individual channels

Increased effectiveness and personalization of communication with the customer

Increases in sales and profit
Thanks to connecting all available sales channels

Decreased expenditures
You will be able to utilize smaller shops with smaller storage amounts

Quick reaction to market development
An ability to swiftly react to every-day changes in the online market as it rapidly develops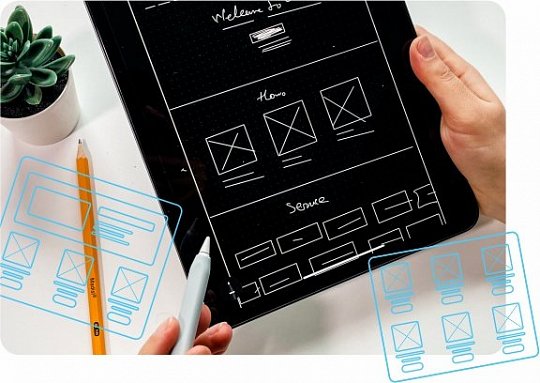 Design
Our graphics department will set up graphics for you according to your needs and requirements, you don't have to be a programmer or a graphic designer.
Content pages
About us, shipping, payments, terms and conditions, gallery, blog, news, … 
Design
Provides individual setting and configuration of graphic elements and the possibility of selecting chosen products on the main page
Redesign
Recommendations and setting of graphics according to current trends in the online environment
Responsive for all devices
Whether your customers are mobile, laptop or desktop users, your e-shops will be compatible to their devices
Product detail
A wide range of settings from descriptions, parameters, related products, categories, sorting, photos, videos and manufacturers
Sort products in the category listing
Sort products by: most expensive, cheapest or latest
Product filters
Product filters according to parameters and categories
USP (Unique selling propositions)
Your customers will see the advantages of your e-shop, which makes you different
Selection of transport by country
Transport settings available according to local customer requirements in the country

Multi-currency support
You can use several different currencies for each e-shop according to the needs of your business

Labels
Distinguish your products with labels – discounts, news, favorites, etc.
Search
Customers can search for goods through a wide range of parameters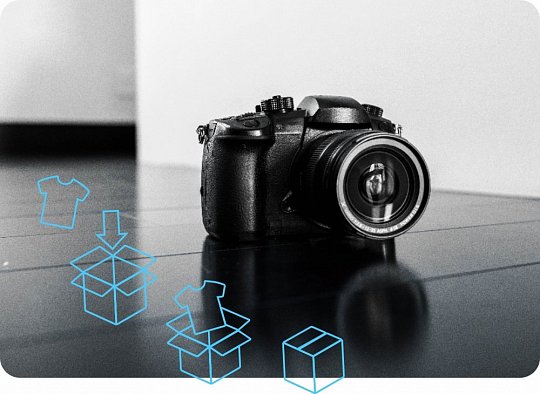 Products
Provide comprehensive information and prevent the customer from leaving to competition.
Single product database
The products are uploaded to your summary database, then you can easily select or change which e-shop(s) the product will be displayed on

Import of products
Add products manually or in bulk, using imports
Common data and different data for individual sales channels
Each product has data that is the same for all sales channels e.g. weight, dimensions, technical specifications, EAN, catalog number etc. and so-called multidata

Quick edit / Export and import
Edit data in bulk for the selected e-shop or globally for all sales channels

Filters
Filter in product lists by price, availability, manufacturer or parameters, or search using fulltext
Upselling support
Recommend suitable related products to the ones selected by the customer
Product settings
Various settings for important product attributes: activity, price with and without VAT, keywords, product families, categories, etc.

Product variants
Variants are created in the system as fully-fledged products from the product template by copying, so they have their EAN code, description, number of pieces in stock and more
Price levels
Create individual prices for your regular or large customers
Price lists
Enter different prices for products (price with / without VAT, recommended price, retail price, etc.), by entering one set of data. The system will then calculate other prices for you

Sales
Provide customers with advantageous discount codes, special goods, add discount labels etc.
Warehouses
You can have each product in stock in more warehouses, the stock status is updated according to the availability of warehouses
Product URL path
No manual entry is required! The URL path is generated automatically from the product name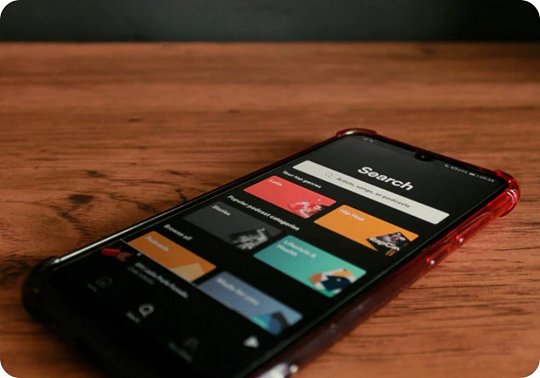 Categories
Category creation system for multiple e-shops, price comparators, marketplaces and search engines
List of categories and subcategories
You can add, edit and delete categories and subcategories indefinitely
Easy category management for multiple e-shops
Manage categories for each of your e-shops separately in a clearly arranged list

More category trees in the e-shop
One product can belong to several categories in more trees in one e-shop
Sorting categories
You can sort the categories according to your destination
Category whisper from price comparators​
Match categories of your e-shop directly from the Retailys system to categories of third parties (Heureka, Zboží, Google, Favi, Glami,…)
Automatic product classification
Adding a product to a category will automatically overwrite it into parent categories
Creating a URL
No manual entry required! The URL path is generated automatically from the category name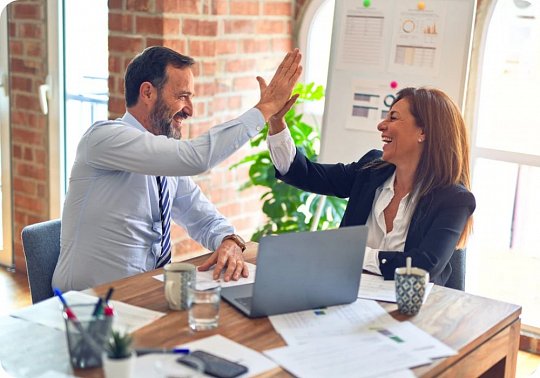 Customers
Get an overview of who your customers are, store data on their behavior and use it for effective marketing
Single customer database
Collect data from all of your sales channels (e-shops, marketplaces, …)
Customer database filters
Filter your customers according to selected sales channels
Management of user access to the system
Extensive rights set across all sales channels
Administrator accounts
Create independent administrator accounts for your employees and assign selected permissions
User administration and editing
User administration and editing
Manage your customer data API access
Create an API access key for your administrators (Retailys interface with third-party services)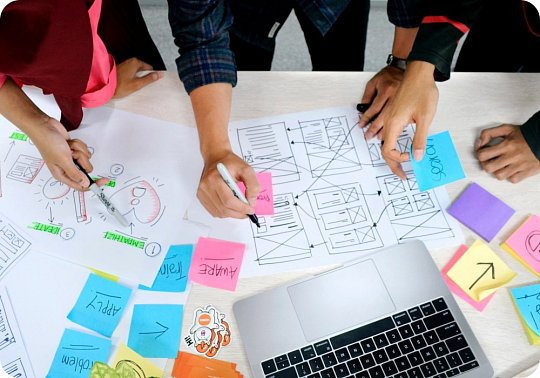 Marketing
Get new customers or reach existing customers with news thanks to effective marketing campaigns
Watchdog
Email the customer when the product is back in stock or the price of the product has dropped
Dynamic layers
Send data to advertising systems for the best optimization of advertising campaigns
Marketing tools
Use the connection with marketing tools (Mergado, Google Analytics, Merchant, Search Console, Tag Manager…)
SEO
Your e-shop will comply with the strictest rules for display in search engines
Third party integration​
Connection to grader applications (Glami, FAVI, Heureka, Zboží.cz…)
Upselling support
Recommend suitable related products to those already selected
Price lists​
Enter different prices for products (price with / without VAT, recommended price, retail, etc.), by entering one set of data, the system will calculate other prices for you
Sales
Provide customers with advantageous discount codes, special goods, and discount labels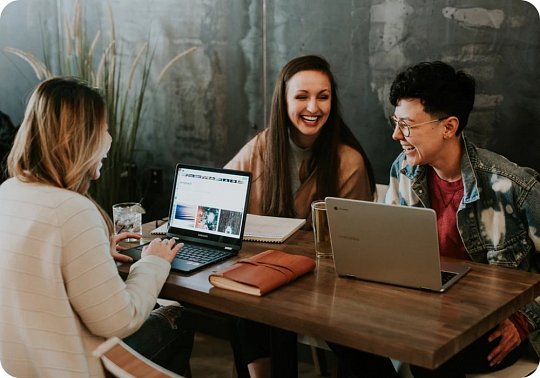 Content
Create quality content for your products, attractive to your customers, to achieve the highest possible conversions
CMS
Create interesting content, add news and articles for visitors to your site
Image galleries for products​
Add quality product photos and determine the main photo displayed in the gallery next to the product
Text editor
Advanced text editor in which you can edit the text as you wish, insert tables, images or videos
Links
Possibility to insert URL paths from external pages, e.g. YouTube
Banners
Customize the look of banners to suit the needs of a specific audience
Category
Edit texts and introductory images of the categories so that the customer knows what he will find in the category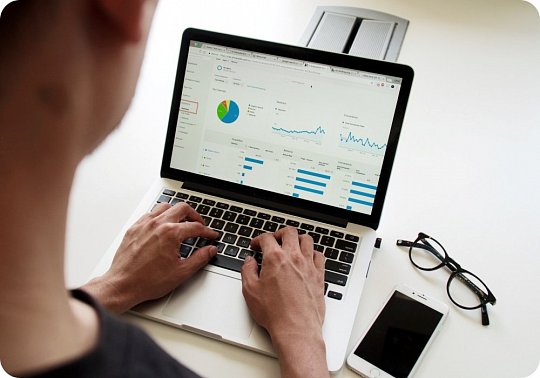 Statistics
Easily analyze and evaluate the data you need to optimize sales in your sales channels.
Single dashboard for all sales channels
Easily manage your sales statistics in one report
Separate reports
View content separately: number of listed products, number of customers who purchased, total sales, and other useful reports
Filtrs
Filter only selected data: individual sales channels, warehouses, time period etc.
Number of unique customers​
Find an overview of new customers
Statistics of connected third party applications​
View sales statistics on marketplaces and other sales channels clearly on one page
Sales map/h3>
View e-shops sales by geographic location on the map
Total sales​
View the development of total sales on your e-shop in a given timeframe
Statistics in graphs​
See a summary of your sales channels arranged in graphs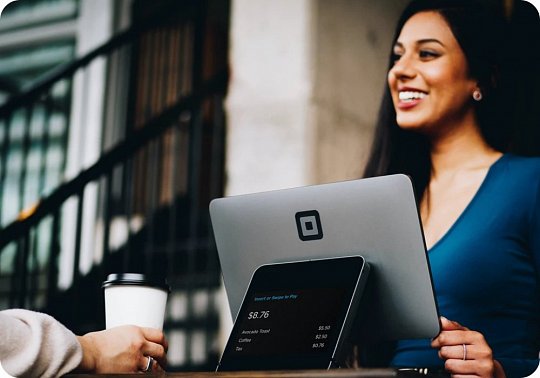 Cash registers
Combine your online sales with brick-and-mortar sales into one administration and get rid of worries about availability in warehouses
Connection of e-shop cash registers and warehouses
Connect the warehouse of your e-shop and the cash register in one system, so that if a product is sold through the cash register at a physical shop, the product availability on both the e-shop and physical store is updated.

Receipt printing
Quickly print a receipt after the purchase is completed
Possibility of connecting an EAN code reader
The system supports easy connection of an EAN code reader
Options for payment in cash or by card
Simple selection of the type of payment required from the customer
Overview of income and expenses at the cash register
Automatically generated clear records of income and expenses
Cash register deadline
Perform daily cash register closing quickly and easily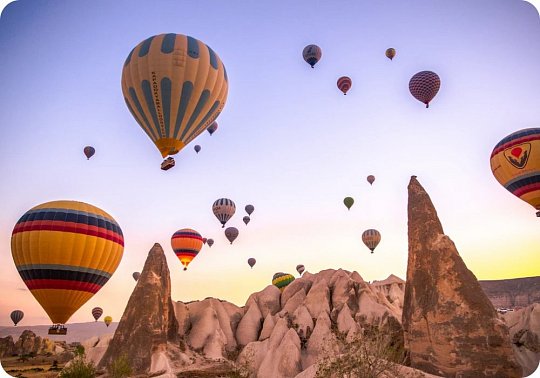 Expansion
With Retailys, every e-shop can expand abroad – with our powerful tools developed for expansion needs
Translations
We will help you with the translation of your website, products and categories and provide translations into other languages

Consulting abroad
Our professional team will comprehensively advise you on expanding abroad

Currencies
The system supports more than a hundred currencies and you can set the currency on the website according to the needs of the customer audience

Languages
The administration and website template support more than 50 languages and is tailored to the specifics of each country

Multilevel categories (subcategories)
Adding a product to a category will automatically overwrite it into parent categories
Synchronize products and categories between channels
A simple and fast launch of new channels can be done thanks to synchronization of products and categories

Local specifics
Extensive support is given for local customer specifics for each country (shipping and payment methods, template layout, USP …)
Management of orders from multiple e-shops in one window / administration
You will always find your created orders clearly in one window, where they can be filtered not only according to sales channels
Setting tax rates​
The Retailys system takes into account the different tax rates for certain categories of goods in each country

Robust API​
Retailys offers the ability to connect to a robust API for connecting third-party applications or vendor feeds

Support for multiple warehouses​
An integral part of your expansion is the support of multiple warehouses. The Retailys system can for example, create separate warehouses for each country

Support for multiple companies
In some cases, it is appropriate to establish a subsidiary company – for example, to handle a larger volume of orders from abroad. The Retailys system can record this information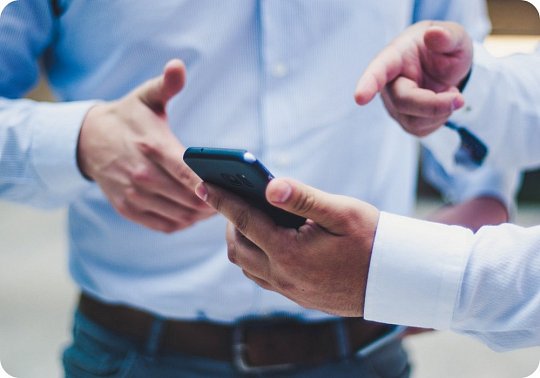 Connections available
The Retailys system supports a myriad of connections to third-party applications through our robust API. More about applications
Czech Post Office delivery
Connection to Online submissions from the Czech Post with the support of services: Package To hand, Package To post, Package to package storage
Carrier PPL
Applications that support report printing, labels, package management, and automatic submission to PPL administration
Zásilkovna Service
Connection designed for automatic and fast transfer of orders with this logistics service, the application also supports label printing
ČSOB payment gateway
Connection to the payment gateway for clients of the Czechoslovak Commercial BankComgate (ČSOB).
Comgate payment gateway
Napojení na platební bránu Comgate s podporou bankovních tlačítek
GoPay payment gateway
Connection to the payment gateway from GoPay for secure and fast payments
PayPal payment gateway
Connection to the PayPal payment gateway for receiving international payments from foreign customers
Smartsupp chat
Application for communication with e-shop visitors in real time
Facebook Customer Chat
Live chat for real-time communication, the application allows interaction between your e-shop and (potential) customers
Google tools
Google Analytics Toolkit: Google Analytics, Google search console, Google Tag Manager
FlexiBee accounting
Application for an online accounting system for sole traders and smaller companies, which allows you to transfer your orders to FlexiBee
TopList analysis
Basic analytical tool for monitoring traffic to your website
Connection to suppliers
Connection to your suppliers using feeds according to your requirements
Price comparator Heureka.cz
Connection to the most used price comparison website in the Czech Republic., verified by customers.
Price comparator Heureka.sk
Connection to the most used price comparison website in Slovakia verified by customers
Preisvergleich.de grader
Connection to one of the most popular comparison websites in Germany
Billiger.de grader
Connection to the second largest price comparison website in Germany
Glami grader
An application for browsing on a comparison website for clothing
Favi grader
Connection to a Czech comparison website with a focus on furniture
MALL Pay payment gateway
The MALL Pay service is a payment method that allows customers to delay the payment of purchases, where Mall Pay will pay you for the purchased goods within 48 hours
Use our know-how during your international expansion
Data and reports in one spot
Sales, web traffic, number of products still in inventory and other relevant information is easily accessible in our app. You can filter the data by time, country, product and other criteria. You can automatically generate various graphs or perhaps a geographic map of sales.
Automation will do your work for you.
We leave the routine work up to the algorithms. Retailys will watch the changes in VAT and exchange rates for you, and will prevent the customer from ordering products that are already sold out. By synchronizing your e-shops expanding to additional countries will be significantly faster and smoother.
Online marketplace and price comparing websites
In Czech we will connect your E-shop to the most widely used online marketplaces and price comparing websites such as, Zboží.cz, Heureka or MALL Marketplace. Abroad we will connect you into Amazon, Ebay, German Idealo, British PriceRunner, Polish Ceneo and other platforms.
We share our knowledge
Launch of Kaufland Global Marketplace in the Czech Republic and Slovakia!
In 2021, we became one of the first Czech official agencies for Kaufland.de and, thanks to integration into our system, we provided to our clients smooth access to this marketplace. Now Kaufland.de has transformed into Kaufland Global Marketplace, which is a comprehensive "all-in-one" solution, enabling online sellers to sell with just one registration, not only on the German marketplace, but now also in the Czech Republic and Slovakia.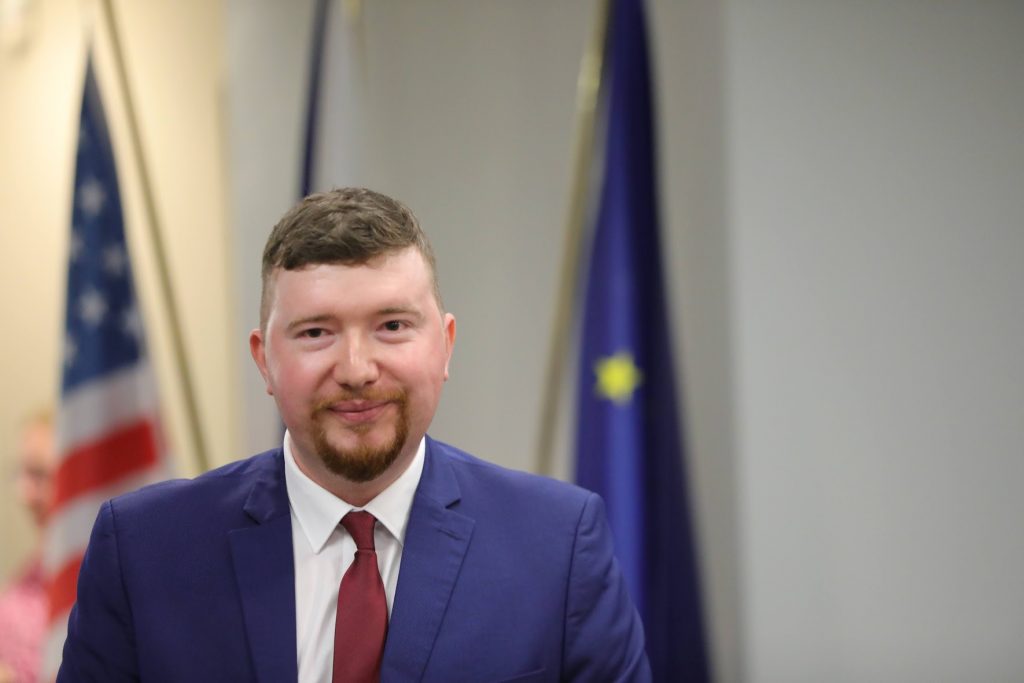 Retailys on a business mission to the USA
Petr Heller, the CEO of the Czech software company Retailys, took part on behalf of the company in an important business mission of the Confederation of Industry and Transport, accompanying the President of the Senate of the Czech Republic, Miloš Vystrčil, during his official visit to the USA from 2 to 9 June 2022. Petr Heller introduced the Retailys system in Chicago, Washington, D.C. and Richmond, and this was the first step regarding plans to establish a branch office in the USA.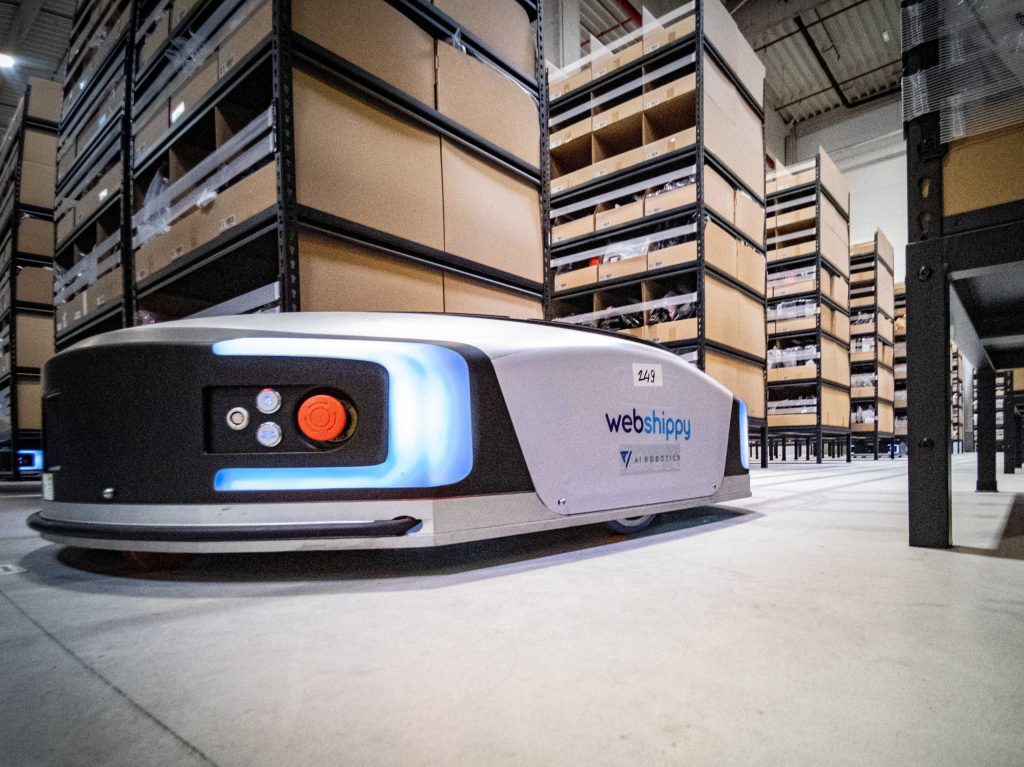 Webshippy – new fulfillment company helps you expand your business in Europe
Webshippy, Europe's first robotized fulfillment network helps online stores reach their full potential by providing world-class order fulfillment services with added value services such as quick commerce (one-hour and same-day delivery) and automated product procurement (B2B dropshipping marketplace).
Try Retailys for free
Experience Retailys platform and features it can offer. You can create your own e-shop with up to 10 products and with up to 10 orders. Try and see how easy it is with Retailys.
Try it for free